Metal roof (Kliplok, Trimdek, Spandek, V-Crimp)
We are serving the roofing needs. We at Buildbest Roofing & Construction are metal roofing experts with years of industry experience in quality roofing. We shed residential and commercial building tops with strong and sturdy metal roofs. Metal roofing is an ideal application to ensure the safety of your residence against the fury of natural forces. Variety of color choice, fast installation and promise of durability are the upsides of affordable metal roofing services from us.
To protect what shelters you in all seasons, with a metal shed of unbeatable strength is our responsibility. Our professional roofing technicians design metal roofs that are innovative, beautiful and durable, after your needs and requirements. Dealing with Buildbest Roofing & Construction is sure to be a thrilling experience for you. If you want the rooftop of your house to shine with the sheen of metal, stop at Buildbest Roofing & Construction for affordable metal roofing services.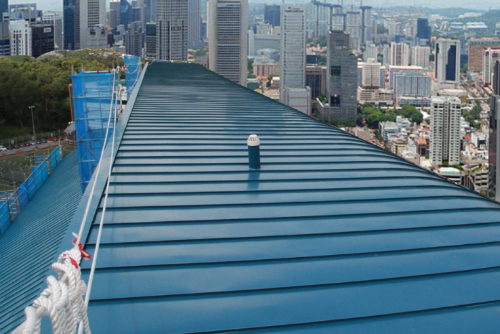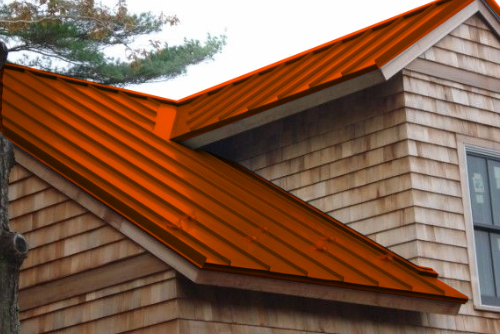 The company rests on our premium workmanship, commitment to excellence, dedication to deadlines and accurate estimates.Affordable metal roofing is one of our flagship services. We provide versatile metal roofing design to meet different building styles. It is bold enough to bear climatic conditions. Durability of the metal roofs despite the wearing effects of atmospheric conditions is an index to the reliability of our professional roofing in Singapore. Steel and aluminum are the long-lasting metal roofing materials that better suit residential, commercial and industrial applications. With a coated steel or aluminum roof, we make up the beautiful exterior of your house top.
Our Services are economical in affordability but superior in quality. Our technicians heavily consider such detrimental effects as fading, chalking, rusting and chipping while developing metal roofing systems. We ensure providing light colored metal roofs that reflect heat in the season of summer. Quality and affordable metal roofing services from our hub not only protect the structure and enhance the beauty but also extend the longevity of your house. Let us add value to your home through the application of our roofing service.