As a Roof repair contractors in Singapore, we cover Re-roofing & new roofing works for tiles roof & metal roof
Making good decisions is the key to minimizing near- and long-term costs related to any home improvement. This is especially true for large, complex jobs like reroofing. In this particular case, some of the most important decisions should be made before you hire a contractor.
One of the most difficult roofing jobs that can be done is re-roofing, which requires a lot of skill and the proper technique. This is why it's so important to have a roofing expert do this work for you, and make sure that things are done correctly. We have a team of experience roof repair contractors in Singapore, who can help you out, and they will know all steps that need to be taken to do the re-roofing job. They'll leave your roof in great condition so you can enjoy it for many years to come.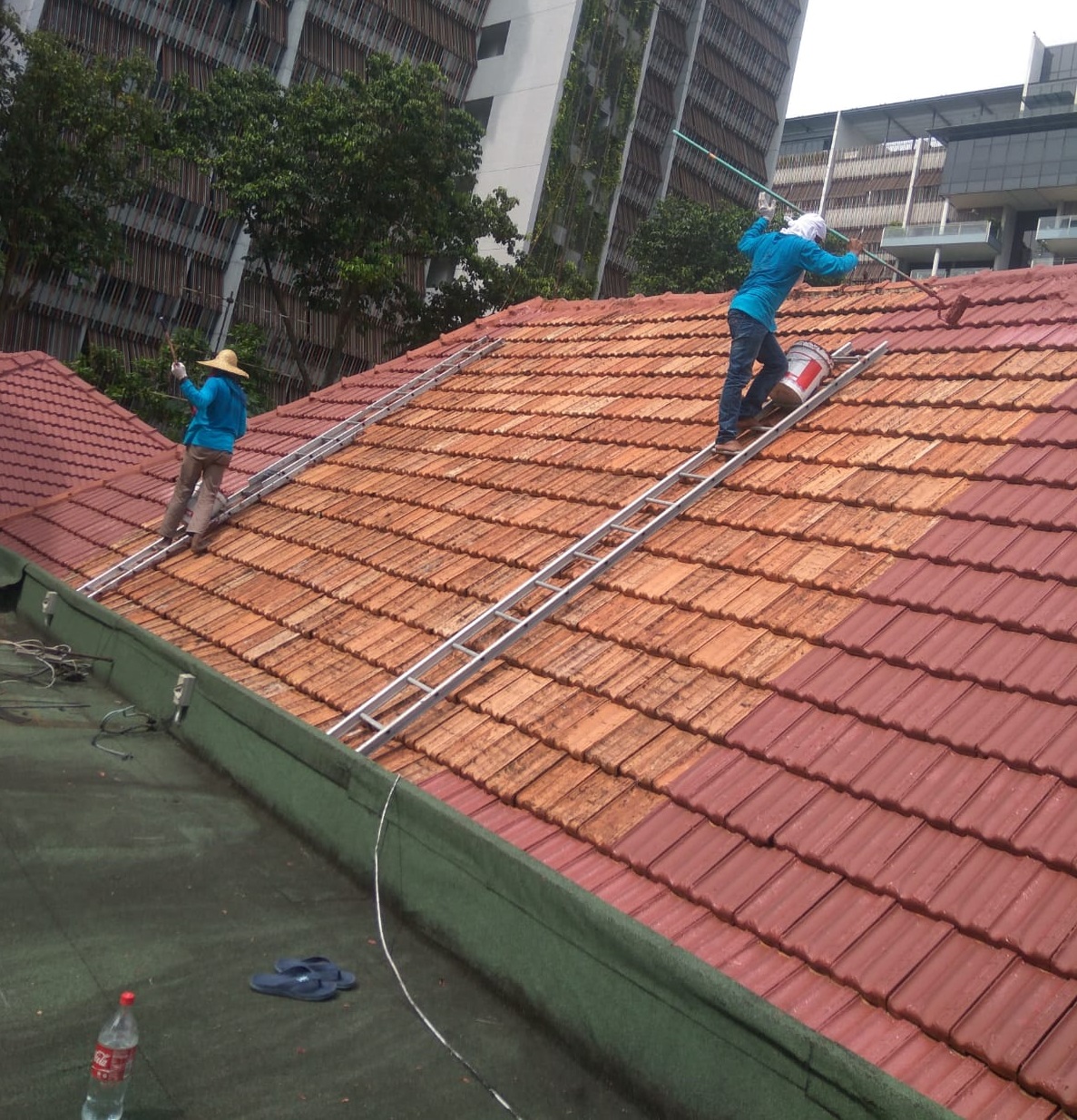 Singapore's most trusted Roofing contractors and specialists!
A regularly maintenance and care is required to assure durability of the structure. We hold pride to be premier roof repair contractors in Singapore, offering total quality solutions to all kinds of roofing. It's not just our experts attend the site, but they will keep on guiding you and provide tips to maintain the health and durability of roofs.
Don't delay if the roofs are cracked or seamed. Our Roof leakage specialists in Singapore are best in the town, rich with years of experience and implement an accurate methodology to overcome the leaks and seams!
Either it's commercial, residential or industrial roofing, our state of the art Roof repair contractors in Singapore follow an action plan to deliver a master quality roofing work. It's all starts when we visit the place, perform a detailed analysis about the site and then come up with the right planning, accurate cost estimation and all tools to assure 100% success rate. We have recently launched Roofing gutter installation service in Singapore in order to alter the dimension of company and make it a full stack roofing company in Singapore.
So experience the most expert roofing services across the state and you will find our solution & services one step ahead.  The company is now ruling the industry and promising a smooth and perfectly fitted clay tiles roofing installation in Singapore, winning the heart of clients and establishing a strong relationship. It's not just roofing and its types, but at Build Best Roofing, it's all about quality and standard.